---

---
Sea Robin's first major deployment after her transfer to New London was to the Mediterranean in 1950. Later that year Sea Robin received a distinct honor when she was awarded the Marjorei Sterret Battleship Fund Award. This award is given annually to one Atlantic and one Pacific Fleet unit that best typifies the best ship of its type, based on competitive exercises and material readiness. Only one ship in each fleet can win each year, making competition keen and the award highly coveted.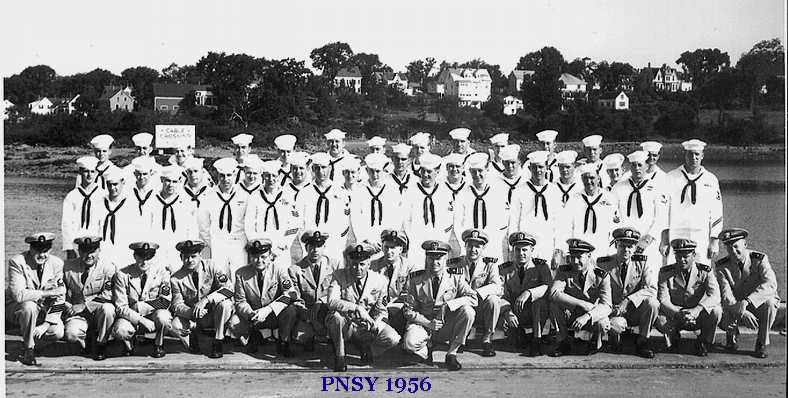 Most of her career Sea Robin served as a training adjunct to the Submarine School at New London as well as the forces of the Atlantic Fleet. These training exercises were for the most part conducted as daily operation in Long Island Sound for enlisted students and week-long operations in the Atlantic for officer-students. Many hours of running submerged were spent as Sea Robin provided target services to air and sea borne Anti Submarine Warfare units as well.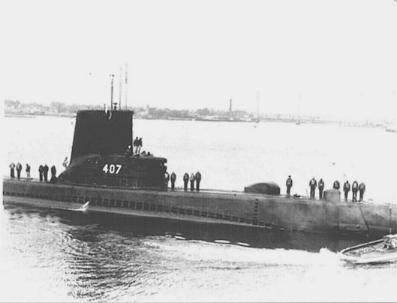 Sea Robin arriving at the Portsmouth Naval Shipyard in Sept. 1960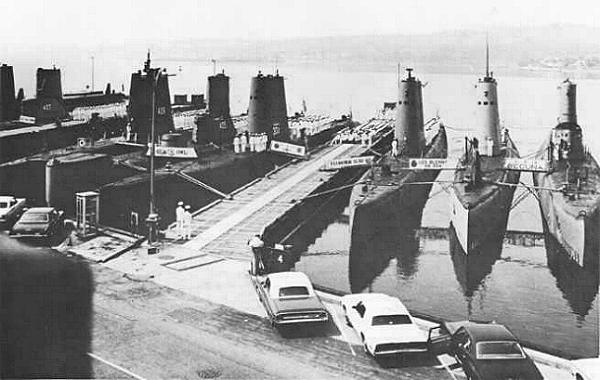 Change of Command Ceremony at Subase NLON.
These are the boats of Squadron Eight in 1968. From left to right they are:
USS Sea Robin (SS 407), USS Tusk (SS 426),USS Sea Owl (SS 405),USS Sablefish (SS 303)
USS Halfbeak (SS 352),USS Blenny (SS 324),USS Becuna (SS 319)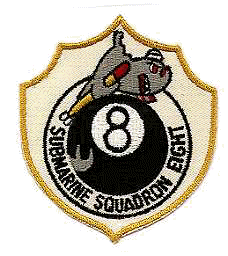 Sea Robin participated in many exercises conducted in the Caribbean and Mediterranean Seas and throughout the Atlantic Ocean. It's not hard to imagine that by March of 1964 Sea Robin had accumulated a total of 10,000 dives since commissioning, and by April of 1966 she had a total of 11,000. In April, 1968 the dive count was up to 12,000.
She surely earned her nickname of "Bobbin' Robin."
Sea Robin, and her crew were to receive further recognition, when in 1964, and again in 1966 when they were awarded the coveted Battle Efficiency Award, Navy "E." This was followed by the Fire Control "E" for excellence in 1967. A very fine accomplishment by a "school boat."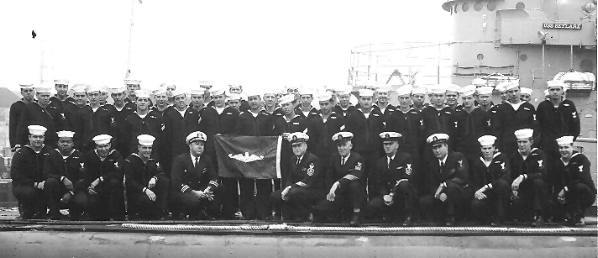 Another proud moment for Sea Robin and her Commanding Officer LCDR Robert E. Groder occurred in the fall of 1965. Sea Robin returned to New London following a 5 month Mediterranean deployment flying the Silver Dolphin Flag signifying that all enlisted crewmembers had completed their qualifications in submarines, and had been awarded their Silver Dolphins.

---