---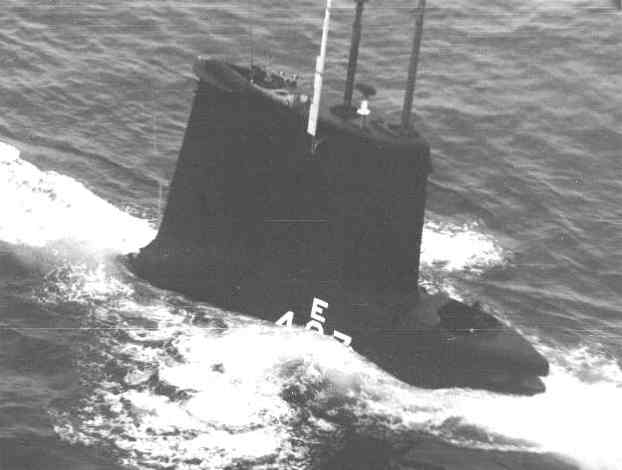 Dive, Dive

At her solemn decommissioning ceremony conducted at Pier #4 at the Submarine Base, New London on 1 October 1970, there were many present who could remember Sea Robin's gallant days in her great past. Among those delivering final salutes to Sea Robin were her first Commanding Officer, Capt. Paul C. Stimson and Rear Admiral Oliver H. Perry Jr., Commander of Submarine Flotilla Two.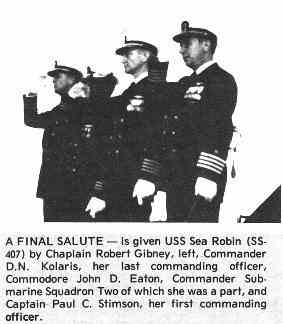 Chaplain Lt. Cmdr. Robert Gibney delivered the invocation address that day, saying "If old boats could talk, Sea Robin would tell how she ran with the best of them and outran most of them. There is no heaven for an old and tired boat. Only the memories of the lives shaped within her hull live on."
On 4 August 1970, a few shorts weeks prior to this ceremony,
Sea Robin completed her final dive...number 12,920.
The USS Sea Robin was stricken on 1 October, 1970.
She was sold for scrapping to the North American Smelting Company,
Wilmington, Delaware for $84,576 on 3 June, 1971.
My thanks to Frank Pasquinelli (XO-64-66) for this poignant picture.
While I served on Sea Robin, she and Sea Owl always sailed together anyway.
It seems only fitting and proper that they sail together again on this day.

---